Sixth issue now available!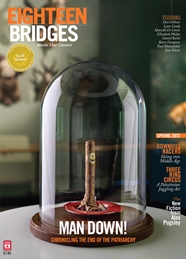 The brainchild of two renowned local authors, Curtis Gillespie and Lynn Coady, is aimed at readers of The New Yorker and Granta, and is described by Edmonton Journal Books Editor Richard Helm as "a gathering of ideas from writers who think, and thinkers who write". As a quarterly, Helm predicts that it will be "something to hope for every three months." Read more herehere and here.
The fourth issue features the talents of Linden McIntyre, Timothy Taylor, Jonathan Garfinkel, and many more.
Read the U of A ExpressNews article by Michael Davies-Venn: Connecting Canada's Cultural Landscape. Or download the article in pdf: Connecting Canada's Cultural Landscape.