What is the CLC
The Canadian Literature Centre / Centre de littérature canadienne was established at the University of Alberta in 2006. As the western hub of the Canadian literary community, it brings together researchers, authors, publishers, collectors and the reading public to promote the strength and diversity of Canada's written culture, and promotes research of Canadian literature, in both English and French, of all genres, languages, and regions.
Our ambition is to co-ordinate through information technology the many and diverse research activities now being carried out globally on Canadian literature, and to develop and foster research projects that attempt to come to terms with Canadian literature as an inherently diversified field of activity. We propose to work with other institutions towards an understanding of Canadian literature as a linguistically diversified and cross-cultural set of practices, and to foster a critical attitude that understands literary study as something necessarily associated with a pursuit for solidarity with the socially disenfranchised, and with a future-oriented commitment to justice and to progressive social change.
The Canadian Literature Centre acknowledges its location in the territory of the nations of Treaty No. 6 and of the Métis and Blackfoot nations.
Honorary Board
The Canadian Literature Centre is proud to count among its honorary board members many of Canada's most talented authors and scholars, including:
Todd Babiak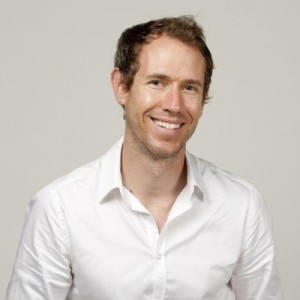 Todd Babiak is a Canadian writer living in Edmonton, Alberta. He has published three bestselling novels. His first novel, Choke Hold (2000), was a finalist for the Rogers Writer's Trust Fiction Prize and a winner of the Henry Kreisel Award, and his second novel, The Garneau Block (2006), was a longlisted nominee for the Scotiabank Giller Prize. His most recent novels were released last year, Come Barbarians (HarperCollins Canada, 2013 ) and a new book on the history of the Edmonton Public Library, Just Getting Started (U of A Press, 2013).
Joseph Boyden

Joseph Boyden is a member of the Ontario Woodland Métis. His first collection of stories, Born With A Tooth, was shortlisted for the Upper Canada Writers' Craft Award and has been published in Canada and France. His debut novel, Three Day Road, is an international bestseller and has been published in thirteen languages. The first novel to be translated into Cree, it has received numerous awards in Canada and abroad, including the Roger's Writers' Trust Prize. Joseph splits his time between Moosonee (or James Bay Lowlands) and New Orleans. He and his wife, novelist Amanda Boyden, are both currently writers-in-residence at the University of New Orleans.
Di Brandt
Di Brandt is an award-winning poet, essayist, teacher and editor and holds a prestigious Canada Research Chair in English/Creative Writing at Brandon University, Manitoba, since 2005. She has taught Canadian Literature and Creative Writing at the Universities of Windsor, Manitoba, Winnipeg and Alberta, where she was Writer-in-Residence in 1995-1996. She has given readings, workshops and guest lectures in the US, England, Scotland, Germany, Denmark, Slovenia, Austria, Spain, Palestine, Japan and Colombia. She has received numerous prizes for her poetry; her work has been widely anthologized and is taught in universities around the world. She has published 10 books of poetry and creative essays, and has collaborated extensively with artists in other media, including installation artist Aganetha Dyck and her honeybees (Working in the Dark, 1999); musicians Rebecca Campbell and Carol Ann Weaver, with poetry by Dorothy Livesay (Awakenings, CD 2003): and composer Jana Skarecky (Emily, The Way You Are, a chamber opera about the life and works of Emily Carr, 2007). Di also teaches courses in Canadian Literature, Creative Writing, Ecopoetics and Multimedia Poetry production at Brandon University. Her most recent book is So this is the world & here I am in it (NeWest Writers as Critics X, ed. Smaro Kamboureli, 2007), a collection of ecopoetic essays on indigenosity, place, farming, twins, maternity, paternity, Anabaptists and honeybees. Her recent poetry collection, Now You Care (Coach House 2003), has been widely celebrated in Canada and internationally.
Ying Chen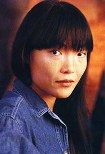 Ying Chen is a Chinese-Canadian francophone author. Born in Shanghai in 1961, she now lives in Vancouver. She has a degree in French language and literature from Fudan University, and worked as a translator before moving to Montreal as a student in 1989. She is the author of eight books in French, which have been published in Canada and France. Several of her books have been translated into other languages, including English and Chinese. In addition to French and Mandarin, she also speaks some Italian, Russian and English. Her novels include La mémoire de l'eau, which won the Prix Alfred-DesRochers, Le champ dans la mer, L'ingratitude (1998) and Querelle d'un squelette avec son double.
Lynn Coady
Lynn Coady is a Canadian novelist, playwright, short story writer, editor and journalist, originally from Cape Breton Island, NS, now living in Edmonton, Alberta. She is the author of the novels Strange Heaven (1998, Goose Lane Editions), Saints of Big Harbour (2003, Doubleday Canada), and, most recently, Mean Boy (2006 Doubleday Canada). She has also published a short story collection, Play the Monster Blind (2000 Doubleday Canada). Coady's journalism nonfiction has appeared in magazines and newspapers across Canada. She has been nominated for the Governor General's Award for Fiction, as well as the Rogers Writers' Trust Award, and is a recipient of the Dartmouth Book Award, The Canadian Authors Association Jubilee Award and the CAA Award for Authors under Thirty. In 2005 she received the Canada Council's Victor Martyn Lynch-Staunton Award for an artist in mid-career, and in 2007 she received the Writers Guild of Alberta George Bugnet fiction prize for Mean Boy.
Esi Edugyan
Esi Edugyan was born in Calgary Alberta, and studied creative writing at the University of Victoria and Johns Hopkins University before publishing her debut novel The Second Life of Samuel Tyne (2004, Knopf Canada). It was published internationally to critical acclaim. Her second novel, Half Blood Blues (2011, Serpent's Tail), won the 2011 Scotiabank Giller Prize for Fiction and the 2012 Ethel Wilson Fiction Prize. It also won the Anisfield-Wolf Book Award, which recognizes books that have made important contributions to our understanding of racism and our appreciation of the rich diversity of human cultures. The novel was a finalist for the 2011 Man Booker Prize, Governor General's Literacy Award for Fiction, Rogers Writers' Trust Fiction Prize and the 2012 Orange Prize. Edugyen has held fellowships in the U.S., Scotland, Iceland, Germany, Hungary, Finland, Spain, and Belgium. She lives in Victoria, British Columbia, with her husband and daughter.
Tomson Highway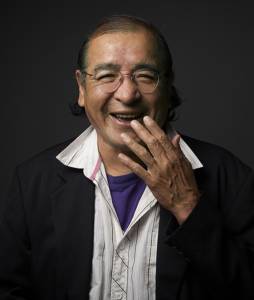 Tomson Highway enjoys an international career as a playwright, novelist,
and pianist/songwriter. He is considered one of this country's foremost
Indigenous voices. He is best known for his award-winning plays, The Rez
Sisters (1986), Dry Lips Oughta Move to Kapuskasing (1989),
Rose (2000), and Ernestine Shuswap Gets Her Trout (2005) as well as his
critically-acclaimed novel, Kiss of the Fur Queen (1998). His most recent
play is a one-woman musical called, "The (Post) Mistress."
Highway has won four Dora Mavor Moore Awards, a Chalmers Award, and
a Wang Festival Award. In 1994, he was named a Member of the Order of
Canada, the first Indigenous writer to be inducted. He holds ten honourary
doctorates and has been writer-in-residence at universities across Canada. He has travelled extensively around the globe as a speaker and performer, having visited 55 countries to date.
Lawrence Hill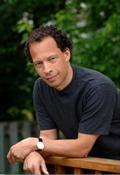 An award-winning Canadian novelist and memoirist, Lawrence Hill is the son of American immigrants — a black father and a white mother — who came to Canada the day after they married in 1953 in Washington, D.C. Hill was greatly influenced by his parents' work in the human rights movement, and much of his writing touches on issues of identity and belonging. Formerly a reporter with The Globe and Mail and parliamentary correspondent for The Winnipeg Free Press, Hill is the author of three novels, including Some Great Thing (HarperCollins Canada, 1992), Any Known Blood (HarperCollins Canada, 1997), and The Book of Negroes (HarperCollins Canada, 2007), which was longlisted for the Giller Prize and won the 2007 Rogers Writers' Trust Fiction Prize, the 2008 Commonwealth Writers' Prize, the 2008 Evergreen Award (presented by the Ontario Library Association), and the 2009 edition of Canada Reads. The Book of Negroes was published in the U.S. under the title, Someone Knows My Name. Hill has also written numerous essays and non-fiction works, and received a 2005 National Magazine Award for best essay for "Is Africa's Pain Black America's Burden?", published in The Walrus. He also penned the screenplay for Seeking Salvation, a documentary film about the Black church in Canada, which won the American Wilbur Award for best national television documentary in 2005. His latest book, The Illegal (HarperCollins Canada) is forthcoming.
David Homel
David Homel was born in Chicago in 1952. He left in 1970, living in France and elsewhere in Europe before coming to Toronto in 1975. He earned an MA in Comparative Literature from the University of Toronto before moving to Montreal in 1980, where he became a writer. His career as a novelist began in 1988 with Electrical Storms and has continued since then with The Speaking Cure (2003) and Midway (2013). In all he has written six novels for adults, plus two for younger readers. He has also worked in documentary film - he directed "Is My Story Hurting You?" about a Bosnian Serb psychiatrist - journalism, literary translation and teaches part time at Concordia University.
Wayne Johnston
Wayne Johnston was born and raised in Goulds, Newfoundland. He obtained a BA in English from Memorial University and worked as a reporter for the St. John's Daily News before deciding to devote himself full-time to creative writing. Since then, Johnston has written seven books and has been a contributing editor for The Walrus. His first book, The Story of Bobby O'Malley, won the WH Smith/Books in Canada First Novel Award. Baltimore's Mansion, a memoir dealing with his grandfather, his father, and himself, was tremendously well-received and won the prestigious Charles Taylor Prize for Literary Non-Fiction. His novels The colony of Unrequited Dreams and The Navigator of New York spent extended periods of time on bestseller lists in Canada and have been published in the US, Britain, Germany, Holland, China and Spain. Colony was also identified by The Globe and Mail as one of the 100 most important Canadian books ever produced. The Custodian of Paradise (2006), A World Elsewhere (2011), and most recently The Son of a Certain Woman (2013) were long listed for the Scotiabank Giller Prize. Johnston divides his time between Toronto and Roanoke, Virginia, where he has held the Distinguished Chair in Creative Writing at Hollins University since 2004.
Dany Laferrière

Unconventional, prolific and immensely talented, Dany Laferrière was born in Haïti and adopted Montreal, Miami and New York as his new homes. Also a journalist, TV and radio host, screenwriter and film director, Dany Laferriè achieved critical fame with his first novel, How to Make Love to a Negro Without Getting Tired, and sparked controversy in the United States with the film version of this book. Overall, his work examines Haïtian, Québécois and North American society and inter-racial relationships, all of which he depicts with humour, clarity and a literary style all his own. His novel, Je suis fou de Vava won the Governor General's Literary Award for Children's Literature in 2006. In 2009, Laferrière won the prestigious Prix Médicis for his eleventh novel, L'énigme du retour. Upon receiving the prize, he commented on its ability to open up a new readership in France, giving him visibility there. In December of 2013, Laferrière was elected on the first round of balloting to Seat no. 2 of the Académie Française, becoming the first Haitian, first Canadian and first Québécois to receive the honour.
Annabel Lyon
Annabel Lyon is a Vancouver fiction writer and teacher. Her first books are Oxygen (2000), and The Best Thing for You (2004), which was nominated for the Ethel Wilson Fiction Prize. The Golden Mean (2009), her first novel and third work of fiction, holds the distinction of being the only book nominated that year for all three of Canada's major fiction prizes: the Scotiabank Giller Prize, the Governor General's Award for English language fiction and the Rogers Writers' Trust Fiction Prize, the last of which it won. The Golden Mean was also nominated for the Commonwealth Writers' Prize, and is being published in six languages. Given its provocative book cover, it was banned from BC Ferries in 2010, has earned international critical acclaim, and has become a Canadian bestseller. A sequel, The Sweet Girl, which explores the life of Aristotle's daughter, Pythias, was published in September 2012
Erin Mouré

Erin Mouré has published more than a dozen books of poetry, most recently O Cadoiro (Anansi, 2007) and Little Theatres (Anansi, 2005). Little Theatres was shortlisted for the Griffin Prize, Pat Lowther Memorial Award and the GGs, won the AJMKlein Prize, made the Globe 100, and appeared Galician as Teatriños (Vigo: Galaxia, 2007). As well, she has translated acclaimed works of poetry from French (Brossard), Spanish (Ajens, Guerra), Portuguese (Pessoa) and Galician (Pato, de Castro, do Cebreiro, Salgado) into English. She holds a D.Lit. (honoris causa) from Brandon University and earns her living as a freelance commercial translator and communications specialist in Montreal.
Jillian Tamaki

Jillian Tamaki grew up in Calgary, Alberta and currently lives and works in New York. Her work appears in the New York Times, the New Yorker, the Washington Post, Entertainment Weekly, The Walrus, Maclean's, and the Village Voice. In 2008, she released SKIM, a graphic novel co-created with her cousin, Mariko Tamaki. Jillian has won numerous awards for her illustration work, including Gold Medals from the Society of Illustrators, Society of Publication Designers, and the National Magazine Awards. Skim was awarded the 2009 Doug Wright Award for Best Book and was listed as one of the New York Times' Best Illustrated Children's Books.
Aritha van Herk
Aritha van Herk is a novelist, writer, teacher and public intellectual who works within both belles-letters and material culture. Her award-winning novels and essays have been published and praised nationally and internationally, and her work is the subject of dozens of studies, theses, and papers. Her first novel, Judith, received the Seal First Novel Award in 1978. Her second novel, The Tent Peg, appeared in 1981, and her third novel, No Fixed Address, was nominated for the Governor General's Award for fiction in 1986. Places Far From Ellesmere, a geografictione blending geography and fiction, examines the conjunction of place, autobiography, and reading from the perspective of Anna Karenina and Ellesmere Island. Restlessness, a fictional examination of contemporary melancholia, is set in the Edwardian gloom of the Palliser Hotel in the picaresque core of Calgary, Alberta. Her critical and non-fiction works, A Frozen Tongue and In Visible Ink, interrogate urgent questions of reading and writing as integral to contemporary culture. Her irreverent but relevant history of Alberta, Mavericks: An Incorrigible History of Alberta, won the Grant MacEwan Author's Award for Alberta Writing and frames the new permanent exhibition on Alberta history, which opened at the Glenbow Museum in 2007. Her latest book, Audacious and Adamant: the Story of Maverick Alberta, accompanies that exhibit. As a University Professor and Professor of English at the University of Calgary, she has taught and mentored innumerable Creative Writing and Canadian Literature students who have gone on to publish their work. She is currently Director, Division of the Arts of the Academy of Arts and Humanities, the Royal Society of Canada. She serves on the Board of Directors for The Walrus, for the Friends of Canadian Broadcasting, and on the Sheldon Chumir Foundation for Ethics in Leadership. The author of hundreds of reviews and articles on contemporary literature and history, she is active in the cultural life of the west, the nation, and the world.
Thomas Wharton

Thomas Wharton heads the creative writing department at the University of Alberta where he is an associate professor. His first novel, Icefields (NeWest Press, 1995), was chosen for CBC's Canada Reads competition in 2007,  won the Writers Guild of Alberta Best First Book Award, the Banff Book Festival Grand Prize and the Commonwealth Writer's Prize for Best First Book, Canada/Caribbean division. Salamander won the 2002 Georges Bugnet Award for Fiction and was short-listed for the Governor General's Literary Award for Fiction. Thomas is also the author of the short story collection The Logogryph (Gaspereau Press, 2004), and the Perilous Realm series (Doubleday 2008, 2012, 2013) for young adults.
Rudy Wiebe
Rudy Wiebe is a two-time Governor General's Literary Award winner, for Temptations of Big Bear (1973) and A Discovery of Strangers (1994). In 2000, Wiebe was made an Officer of the Order of Canada. Big Bear (2008), his most recent work, appears in the Extraordinary Canadians series. In 2007  he won the Charles Taylor Prize for Of This Earth: A Mennonite Boyhood in the Boreal Forest and in 2009 he was awarded Honorary Doctor of Letters from the University of Alberta. A collection of short stories was released in 2010, Rudy Wiebe: Collected Stories, 1955–2010 (University of Alberta Press).  In 2013 he received the Alumni Honour Award from the University of Alberta for his tremendous contributions to Canadian Literature.