CLC Executive Committee:
CLC Staff:
CLC Graduate Research Assistants:
Bashair Alibrahim
Keighlagh Donovan
Kufre Usanga
Marie Carrière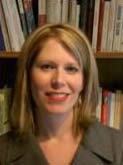 Marie Carrière (BA Ottawa, MA Queen's, PhD Toronto) teaches Québécois, French and Comparative Literature in the Department of Modern Languages and Cultural Studies. Her research interests include the literatures and cultures of Québec and Canada, with a particular interest in contemporary women's writing, gender studies, and the historiography and theories of feminism. She has published several books, including Médée protéiforme (2012) and Writing in the Feminine in French and English Canada: A Question of Ethics (2002), as well as the co-edited volumes Regenerations/Régénérations: Canadian Women's Writing/Écritures de femmes au Canada (2013) with Patricia Demers, Migrance comparée/Comparing Migration: Les littératures du Canada et du Québec/The Literatures of Canada and Quebec (2008) with Catherine Khordoc, and Les réécrivains: enjeux trans-textuels dans la littérature moderne d'expression française(2011) with Patrick Bergeron. Her SSHRC-funded research has led to a number of articles on migrant literatures in Canada and Québec, mythopoetic writing by women, as well as feminist, psychoanalytical and ethical theory. She has co-edited a number of special journals issues (Nouvelles études francophones, Studies in Canadian Literature, Canadian Review of Comparative Literature), the latest being "Alliances/Transgressions/Betrayals: Women's Writing in Canada & Québec Today – Alliances/transgressions/trahisons: Écritures des femmes au Canada et au Québec aujourd'hui" with Libe García Zarranz, for the online journal Canada and Beyond: A Journal of Canadian Literary and Cultural Studies (2013).
Daniel Laforest
Daniel Laforest is Associate Professor at the University of Alberta where he teaches Quebec and Canadian literatures, as well as French literature, cultural studies and critical theory. His main research pertains to literatures and cultural discourses in relation to the postwar transformations of the land (cities, suburbs, countryside) and the history of the middle-classes. He has published several articles on these subjects in North-America and Europe. His book L'archipel de Caïn: Pierre Perrault et l'écriture du territoire (Montreal, XYZ) was awarded the 2011 Jean-Éthier Blais prize for best essay in French on Quebec literature. He has been Fulbright fellow at the Centre for Cultural Studies of the University of California Santa Cruz. He serves as associate editor for the academic journal Canadian Literature, and was interim director of the CLC in 2012-2013. He is the guest professor on the Research Chair in Canadian Studies of the Pôle de Recherche et d'Enseignement Supérieur du Limousin-Poitou-Charentes, in France, for the year 2014-2015.  https://ualberta.academia.edu/DanielLaforest
Peter Midgley
Peter Midgley is the Senior Editor (Acquistions) at the University of Alberta Press. He is also a writer and storyteller. His scholarly interests include literary history and exploring the intersections between African Indigenous Knowledge Systems and the written word. His scholarly work includes Sol Plaatje: a Critical Biography—a short introduction to the writings of the first Secretary-General of the African National Conress—and Grappling with the Beast: Indigenous Southern African Responses to Colonialism, 1840­–1930, which he co-edited with Peter Limb and Norman Etherington. He has written three children's books and a collection of poetry, as well as two plays. His first work of nonfiction, Counting Teeth: A Namibian Story, is forthcoming in September 2014. Part memoir, part travel narrative, and part account of the Namibian Genocide of 1904–08, Counting Teeth is an account of a trek he and his daughter made through Namibia in 2011.
Maïté Snauwaert
Maïté Snauwaert is Assistant Professor at the University of Alberta's Campus Saint-Jean. Her book, Philippe Forest, la littérature à contretemps (Nantes, Éditions Cécile Defaut, 2012), was the first monograph on the French novelist and non-fiction writer. She edited a number of special issues for Canadian academic journals (Dalhousie French Studies, Études françaises, Intermédialités) and recently co-edited « La littérature canadienne en question(s) ? » with fellow CLC executive Daniel Laforest (Spirale n° 249, été 2014). Her research delves into contemporary representations of the end of life in literature, with a particular focus on mourning memoirs published in France, Québec, Canada and the United States. She is also interested in the current import of an american ethics of care into the French episteme. She has been president of the francophone Gabrielle-Roy Prize (2012 and 2013), and a member of poetry jurys in Alberta, both in English and French. Since 2013, she reviews current non-fiction for the literary magazine Lettres québécoises.
Thomas Wharton
Thomas Wharton was born in Grande Prairie, Alberta. His first novel, Icefields(1995), won the Commonwealth Writer's Prize for Best First Book, Canada/Caribbean division. His second novel, Salamander (2001), was short-listed for the Governor-General's Literary Award and the Rogers Writers' Trust Fiction Prize. A collection of short fiction, The Logogryph, published in 2004 by Gaspereau Press, won the Howard O'Hagan Prize at the Alberta Book Awards, and was shortlisted for the IMPAC-Dublin Prize. He has written a fantasy trilogy for younger readers called The Perilous Realm, and his most recent novel is Every Blade of Grass, a book of letters.  His work has been published in the US, UK, France, Germany, Italy, Japan and other countries. Thomas is an associate professor in the department of English and Film Studies at the University of Alberta, where he teaches creative writing.
Christine Wiesenthal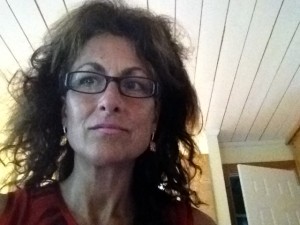 Christine Wiesenthal teaches creative writing and contemporary Canadian and women's literature at the University of Alberta. Her books include Figuring Madness in Nineteenth-Century Fiction (1997), Instruments of Surrender (poetry, 2001); The Half-Lives of Pat Lowther (biography, 2005, shortlisted for the Governor-General's Literary Award for Nonfiction and awarded the Canadian Historical Association's Clio Prize); and The Collected Works of Pat Lowther (shortlisted for the Canadian Editors' Association Tom Fairley Award , and recipient of the Alberta Book Publishers Lois Hole Award for Editorial Excellence). A recent guest poetry editor of Eighteen Bridges, she has also served on the executive board of the Canadian Creative Writers and Writing Programs Association. Her recent work includes critical essays on Gaétan Soucy and creative writing pedagogy in Studies in Canadian Literature and The Writer's Chronicle, as well as nonfiction and poetry in LAKE: A Journal of the Environment, The Malahat Review, and Prairie Fire.